While we do encourage financial incentives as compelling motivators (obviously), there are ways to effectively encourage employees to perform that won't cost your company unnecessarily.
One of the top non-financial motivators include "open, supportive cultures that encourage new ideas and empower staff." That sounds all well and good. But we find that we have a much easier time figuring out what not to do 🙂
A list of TV shows
Below is a list of 3 TV shows that demonstrate the worst corporate culture we've been privileged to witness:
Better Off Ted
Perhaps one of the funniest shows to ever air, sadly cut short by low viewership. Oh well.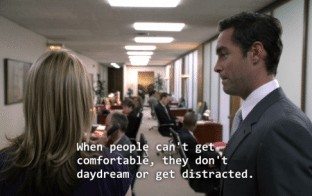 This satire highlighted everything that's wrong with corporate culture. Perhaps the most striking aspect of Better Off Ted (for us) was Linda's determination to maintain control over her relationship with the company. The scene with Linda sitting in the bathroom spending company time in order to waste as much paper towel as the automatic machine would allow is compelling. To say the least. And she only did that as an alternative to stealing the company's creamer. Yikes.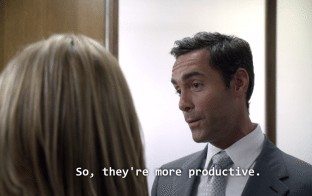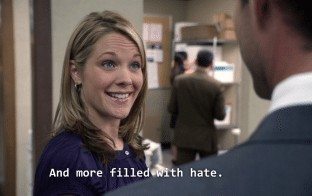 House of Lies
The internal competition on this show is brutal. Marty actively encourages each of his team members to gut each other. Hard work isn't rewarded, but sexy wordplay is.
In other words – effort in no way yields results. Or promotions. Or raises. Or positive feedback. Or anything good, really. The lackadaisical cynicism of the company is what makes the show so good. But it's also what makes the culture so terrible.
Dilbert
Although most know Dilbert as a comic, it technically qualifies as a TV show – it ran two seasons, premiering in 1999. The corporation featured in Dilbert is characterized by its megalomaniacal upper and middle management, unrealistic expectations, lack of budget, and absence of reward for performance.

Moral of the story: Based on the law of opposites, clear communication, reasonable expectations, supportive management, and rewarding results make for a good corporate culture. Is a positive corporate culture a replacement for a good employee incentive and awards program? Probably not. But an incentive program can feed into the positive feeling within your organization, so the two can go hand-in-hand.
Check out our gallery of Visa incentive and awards cards here, or contact us today to discuss your options.
Start Rewarding with Awards2Go
Take advantage our low per card fees, flexible load amounts, customized messaging, low cost company-branded design, rush delivery, and more.
Get Visa Cards