There's nothing more satisfying than the spooky sense that Halloween is almost here. And Halloween gift cards always add something special to the holiday. They make great treats, and businesses should use this opportunity to boost sales and improve employee morale.
For example, you can thank your customers and employees for their ongoing loyalty with gift cards. They also help attract new customers and encourage repeat business, which can boost sales year-long for your brand.
In addition, you'll find that just about any design or style is possible because Halloween gift cards often feature customization options. For instance, you can swap the photo on the card for one that has your kids in their costumes. Similarly, one could add personalized messages to their cards.Top Halloween Gift Cards to Buy
Top Halloween Gift Cards to Buy
Here are some of the best Halloween gift card vendors to consider.
Awards2Go Halloween Gift Cards
Awards2Go offers physical and digital gift cards for business needs – the ideal solution on this list for incentivizing sales, rewarding customer behavior, and motivating employees.
These cards are also open-loop, not closed-loop. They have the Visa logo, which means you can use them anywhere Visa is accepted. In contrast, you can only use closed-loop cards at specific retailers.
Businesses can carry out various corporate initiatives, including:
Sales incentive
Leads
Holiday gifts
Rebates and refunds
Contest gifts
Customer appreciation
Additionally, you can load any amount from $5 to $1000 on these cards. You also don't have to load your cards right away after purchasing, thanks to Awards2Go's Buy Now Load Later feature.
Instead, customers can order cards and load them with money whenever they are ready – useful for businesses that want to control their budget better.
Plus, there will be no fear of fraud if any of your cards end up in the wrong hands. The Buy Now Load Later feature also makes Awards2Go ideal for delivering rebates, refunds, and paying survey participants.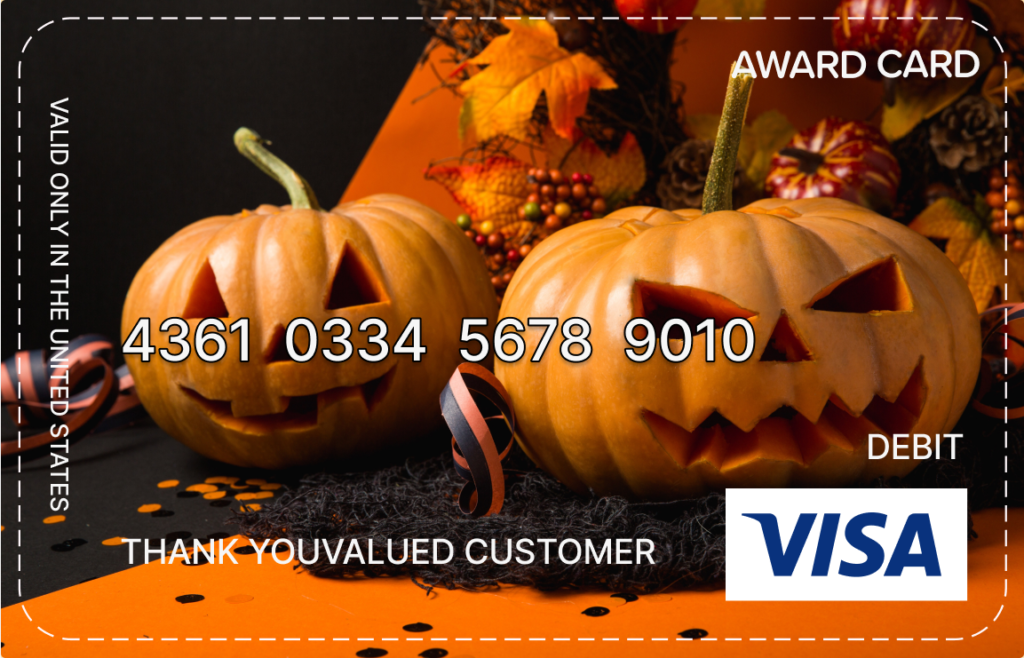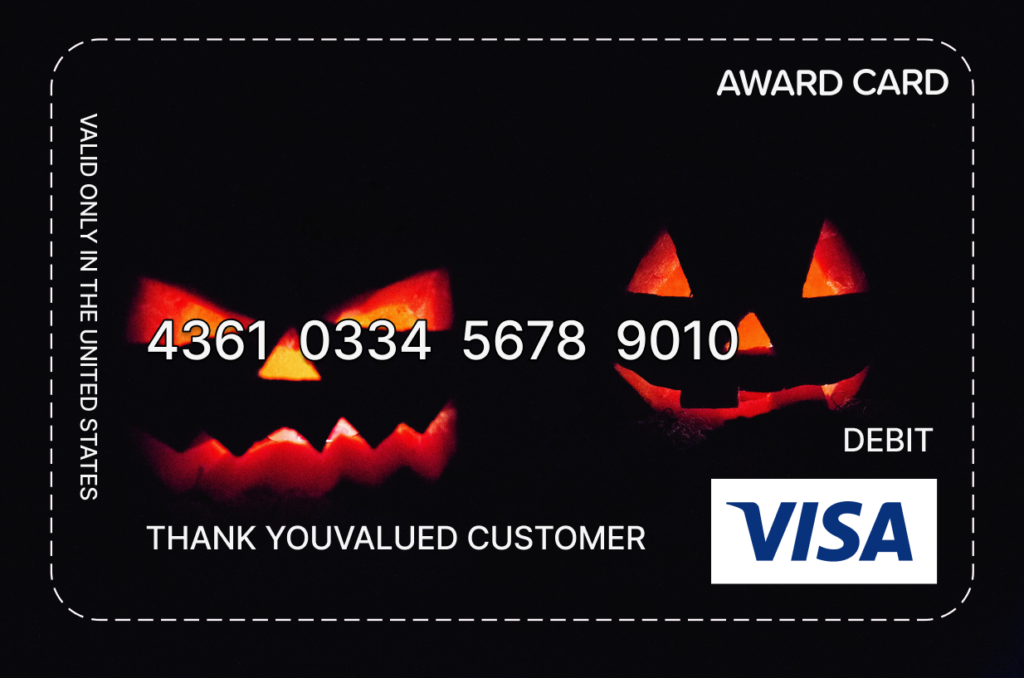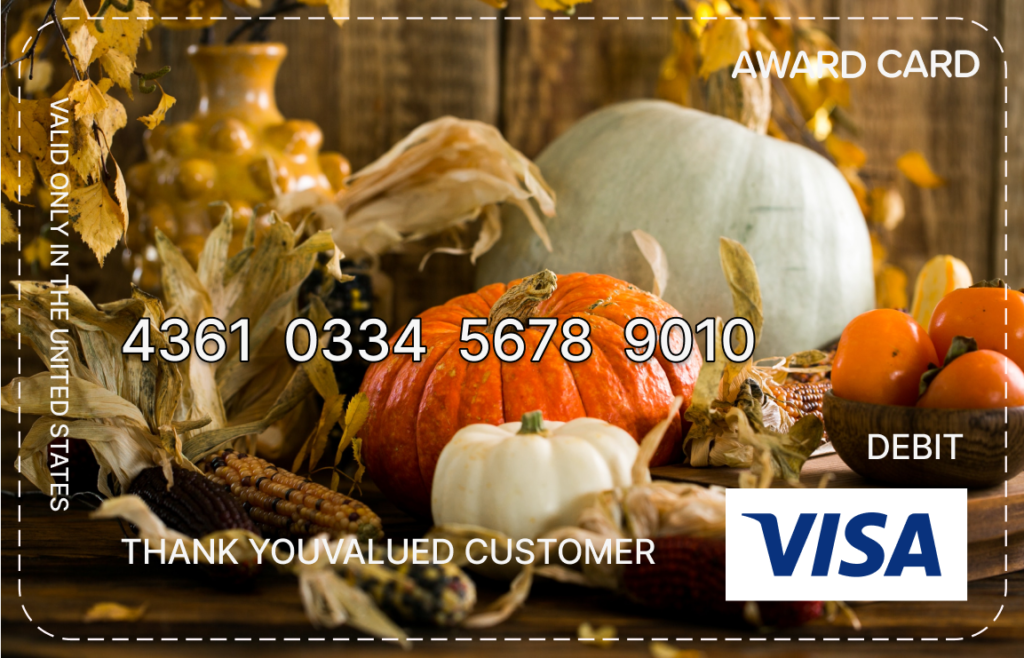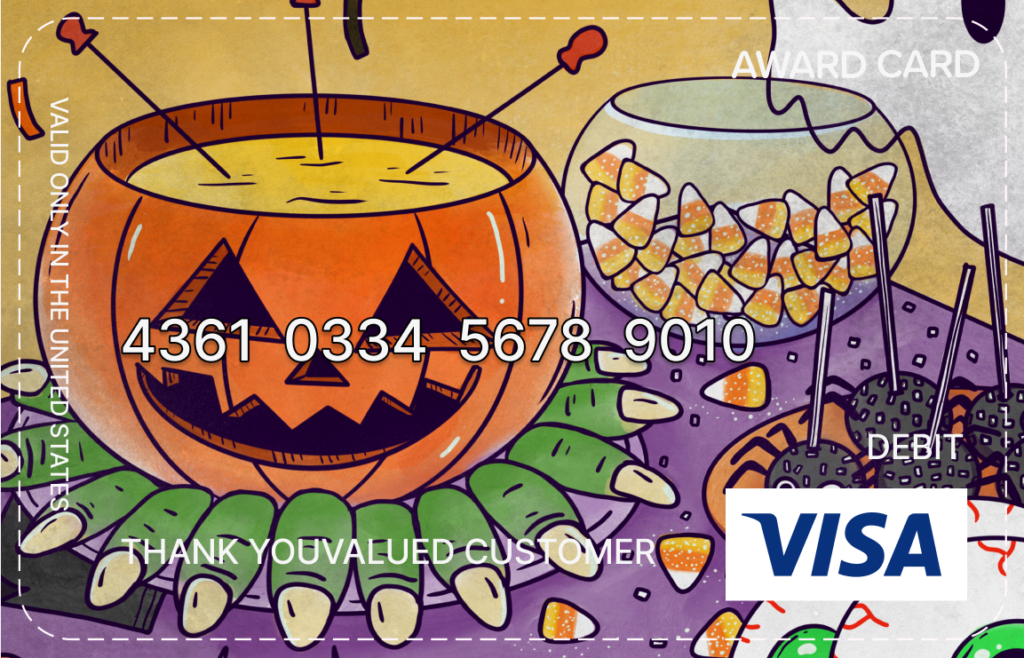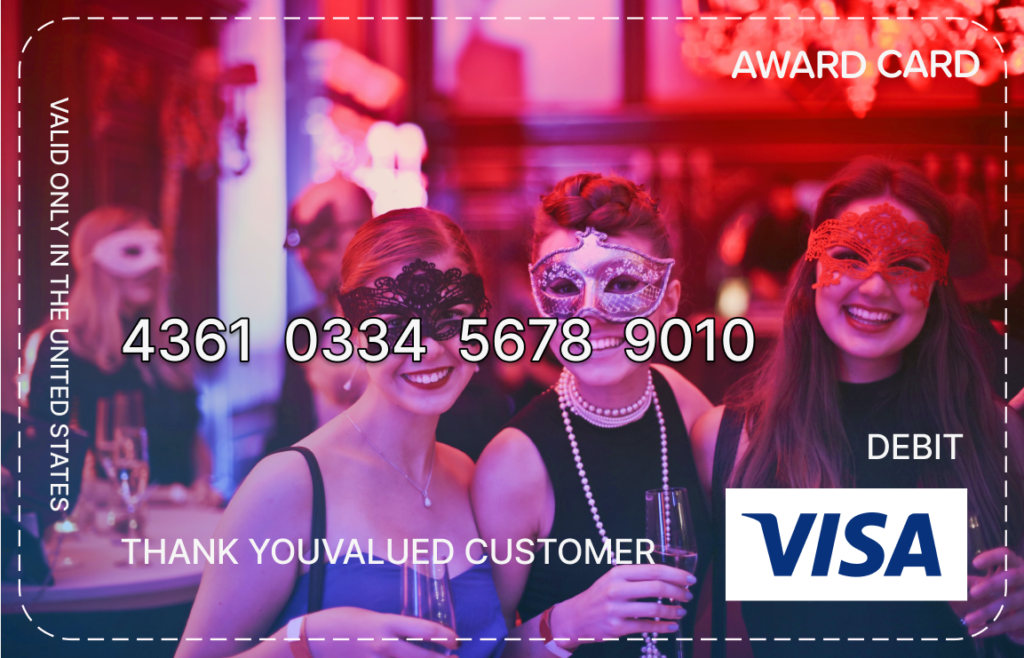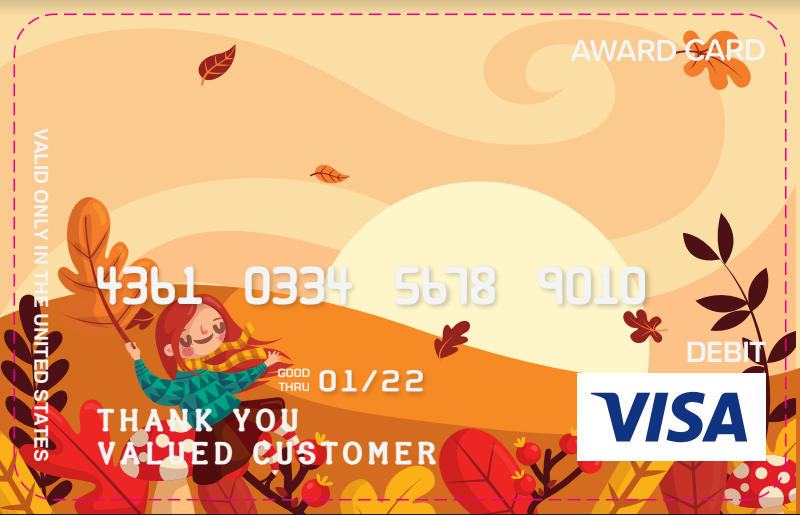 Get a Quote
The per card fees are among the lowest you'll find anywhere, which is excellent!
Amazon
Most of us are familiar with Amazon. You can typically find various gift cards on the platform from different vendors (virtual and physical).
However, Amazon has its own Halloween gift cards. A quick search for "Halloween-themed gift cards" will always bring up Amazon's products at the top before other options.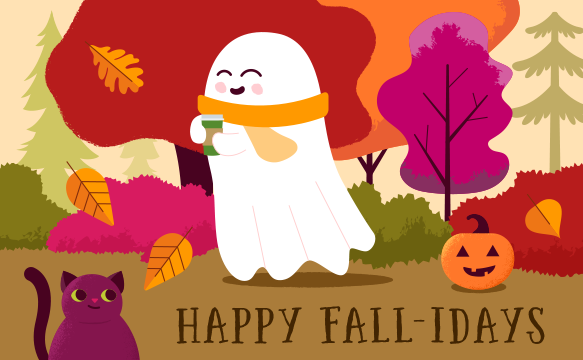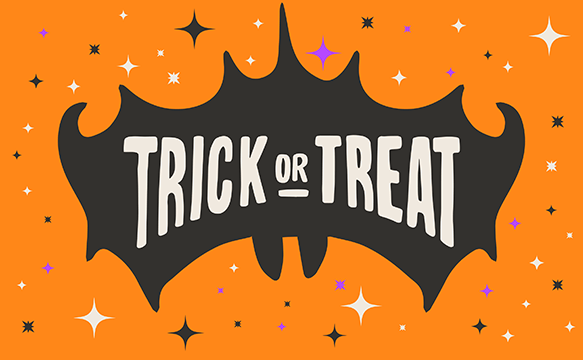 With Amazon gift cards, you can load anywhere from $1 to $2000. They also never expire and carry zero fees. But keep in mind that, unlike Awards2Go, these cards are closed-loop. That means your recipient can only redeem on Amazon.com or affiliated websites.
Target
This year target is offering two different Halloween gift cards (Pumpkin Patch and Black Cat).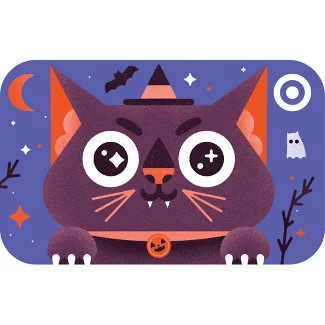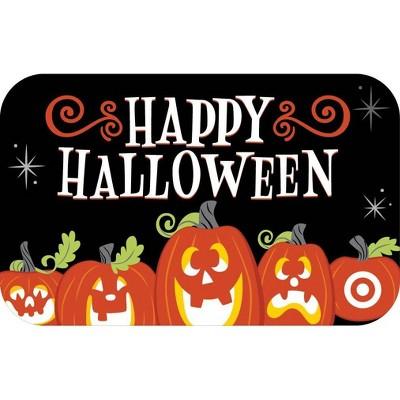 You can load these cards up to $500 max and a minimum of $5. Also, you can get them as digital cards or physical ones. They don't expire and typically won't lose value over time.
However, you can only use these gift cards at Target stores and will require a target.com account for digital cards. Customers must also pay a fee at purchase, which starts from $4 and increases based on the gift card amount.
Spirit Halloween Gift Cards
Spirit Halloween is a dedicated store for costumes and offers gift cards through Spencer's. That means you'll need to grab a Spencer's gift card and use it for spirit products only.
Customers can buy digital gift cards or physical ones, including gift certificates. But while Spencer's is a popular choice, you have to contact them or visit one of their stores to buy gift cards. As such, the amount of money you can load on a Spencer card and fees might vary by store.
Giftcards.com
GiftCards.com is an online retailer that sells gift cards for thousands of brands, such as Best Buy, Coach, and others. So you can find gift cards for just about any vendor.
However, that also means the features of each card will be different. For example, customers can load anywhere from $25 to $500 on most cards. But some cards on the platform have a maximum load of $100 and a minimum of $15.
In addition, many of the cards you'll find will be closed-loop, but they also have Visa prepaid cards.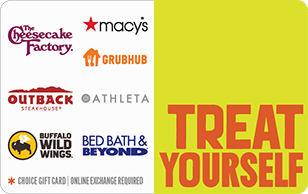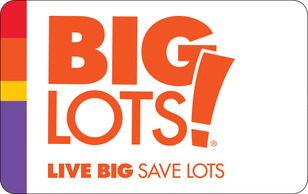 Personalized Halloween Gift Ideas
Awards2Go customers enjoy tremendous flexibility. You can customize everything about your gift cards. For example, you can start with a template or build something from scratch for physical cards. Customers can also customize things like adding a personal message, image, and more.
With virtual cards, you can adjust the design style and messaging that email people receive. And since everything is electronic, your recipient will receive their card instantly.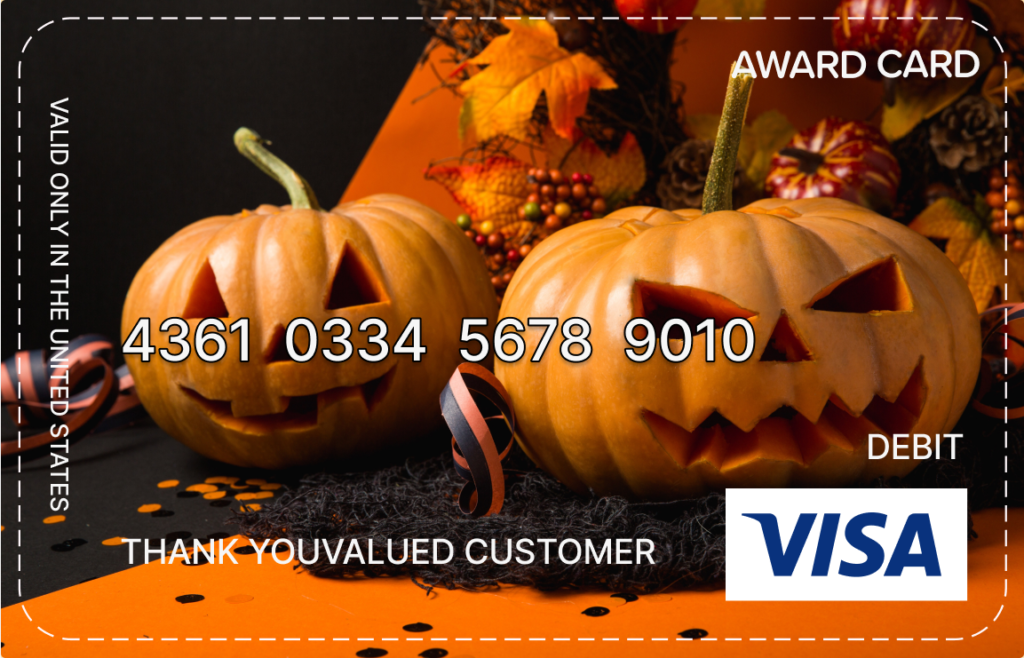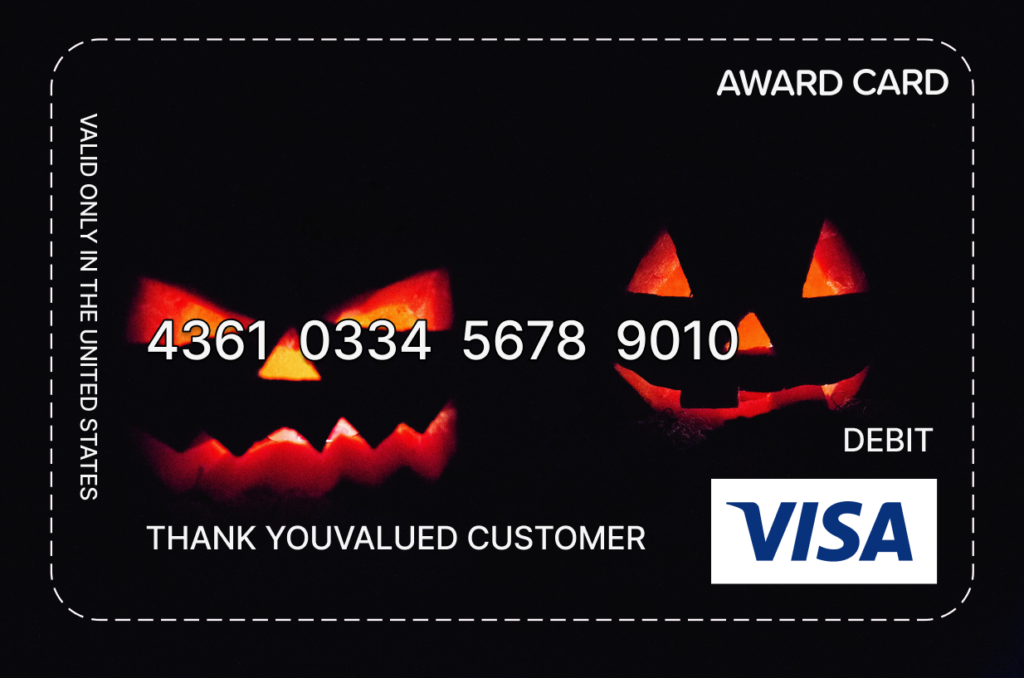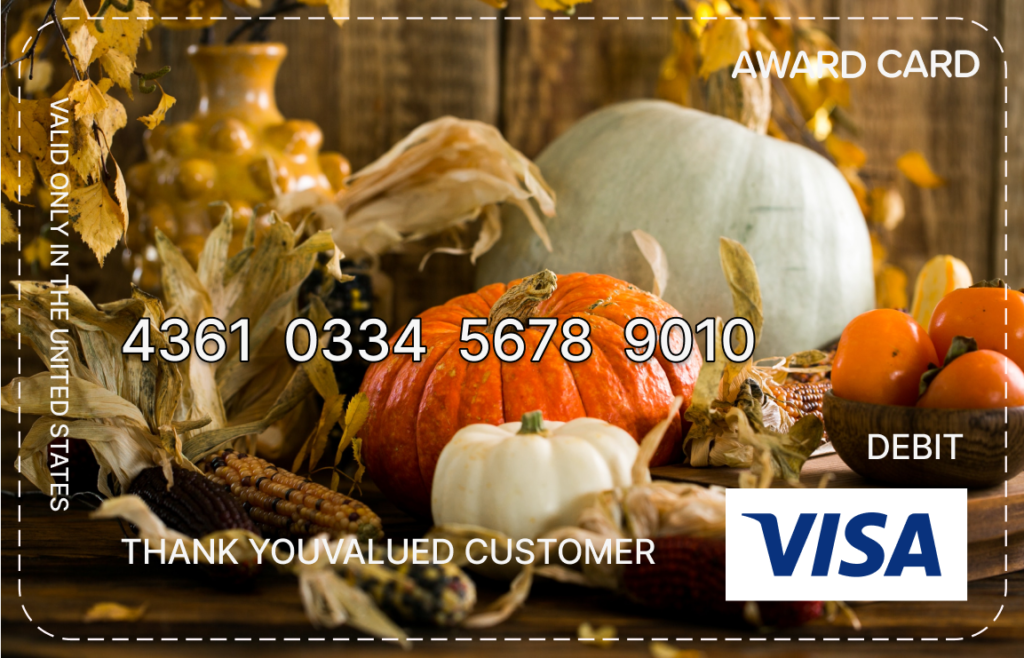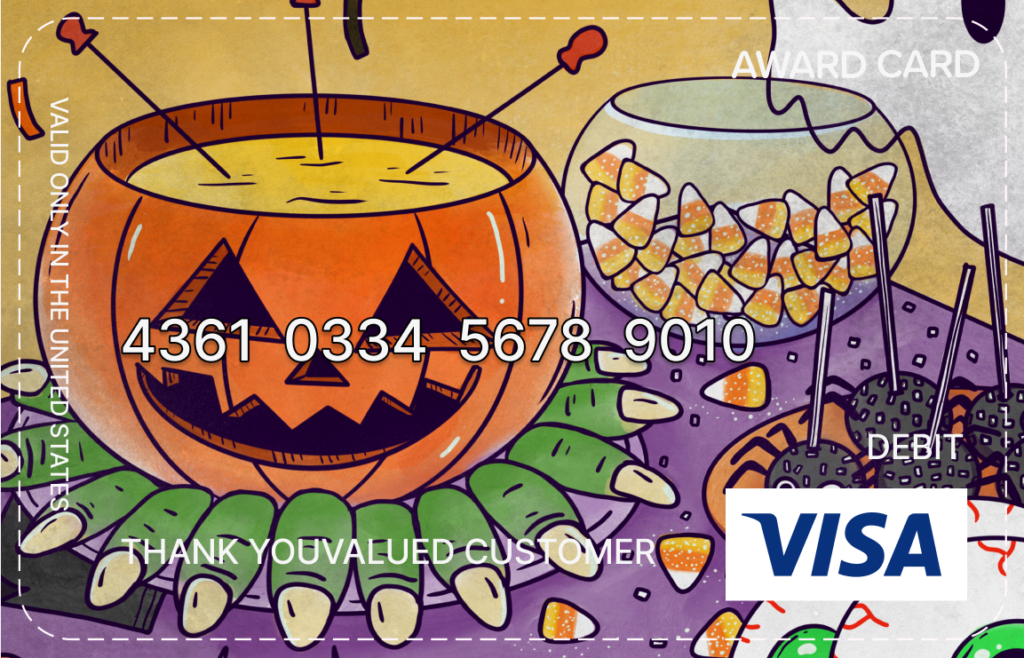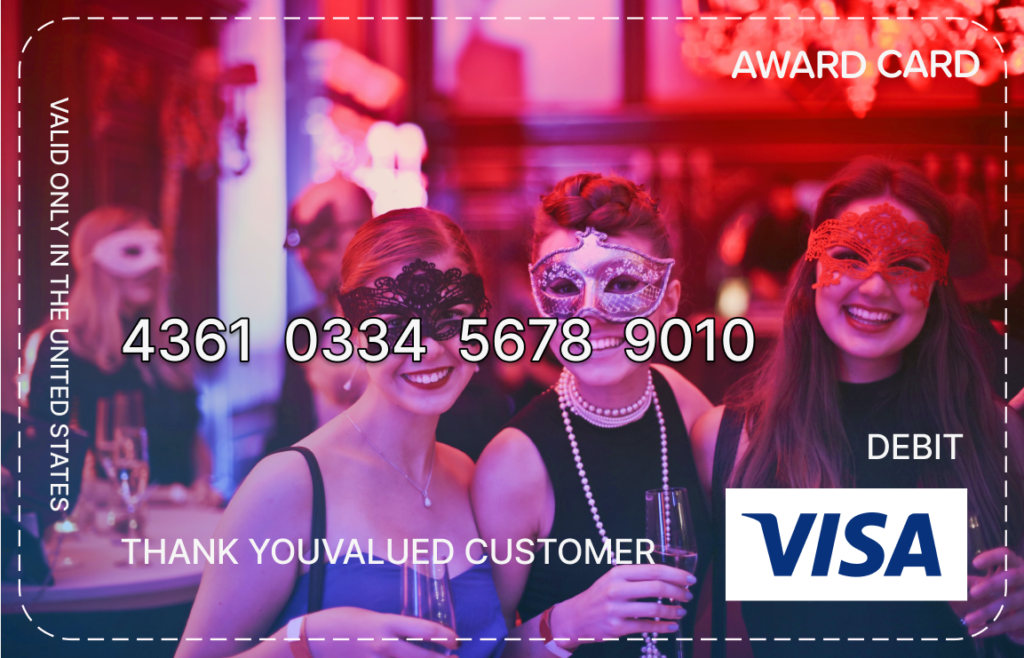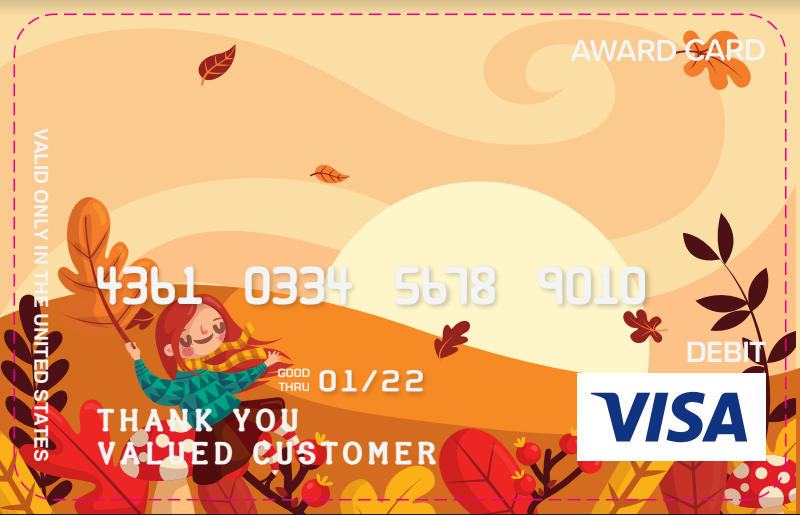 Get a Quote
Here are some custom image ideas to consider for your Halloween purchase. 🙂 These ideas are also great if you'll be buying Halloween gift cards for adults.
A picture from last year's Halloween party
A Witch
Ghosts
Bats
Pumpkins
Sculls
Treats
Digital Halloween eGift Cards
As noted earlier, opting for a virtual gift card means instant delivery via email. Get started by visiting the Virtual Gallery.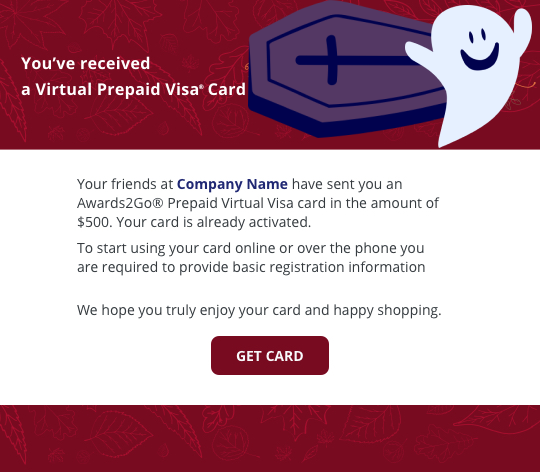 Choose From Gallery
Top Halloween Gift Cards for Coworkers
Awards2Go sells Visa prepaid cards in Bulk, perfect for employees or coworkers. And it doesn't matter how much you want – 100, 1,000, 10,000, 100,000, 500,000, etc. – there are no limits to your order amount.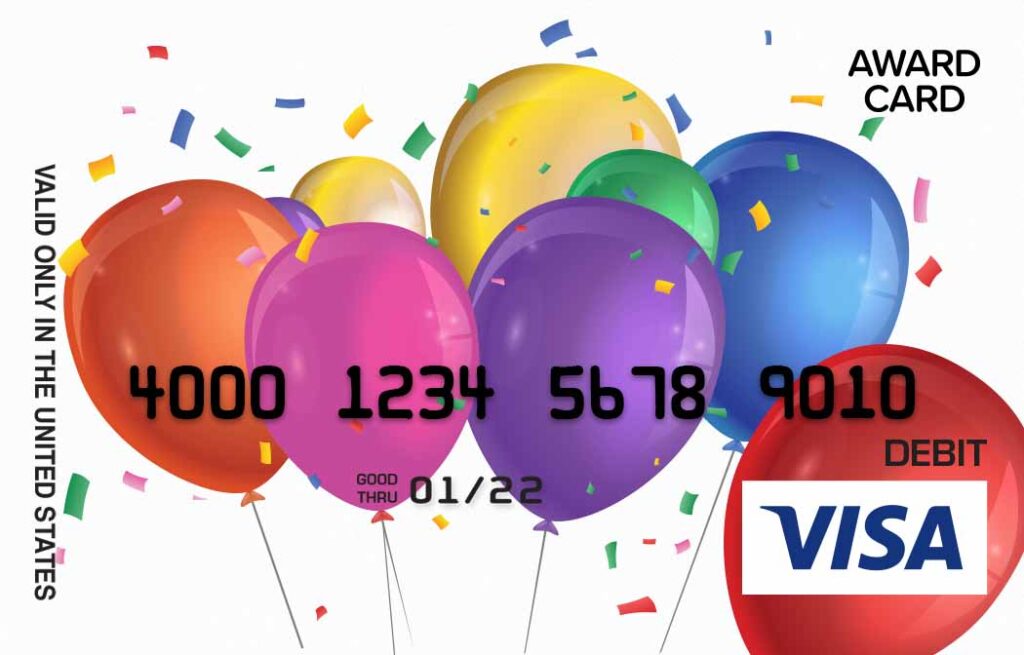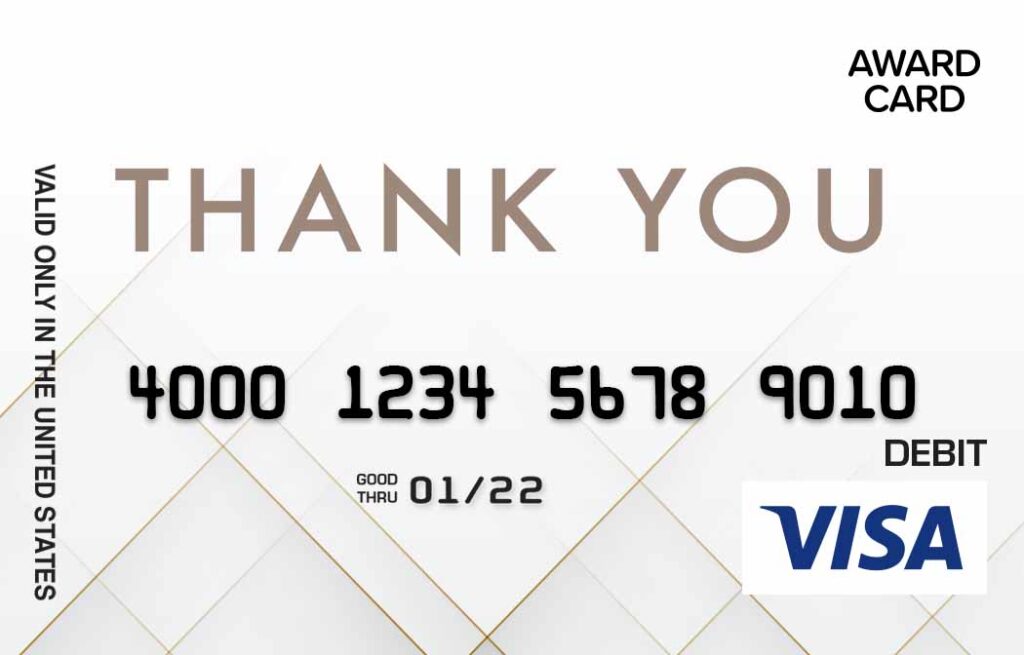 Enjoy volume discounts and 100% secure and fast delivery every time.
Gallery of Classic Visa Gift Cards
Happy Halloween!
Halloween is a lovely holiday for gifting, and companies can take advantage to improve sales and encourage employees. The fact you can personalize Halloween gift cards make them even more effective for businesses. There's absolutely no reason not to celebrate this generally-fun occasion.
Get a Quote
Start Rewarding with Awards2Go
Take advantage our low per card fees, flexible load amounts, customized messaging, low cost company-branded design, rush delivery, and more.
Get Visa Cards